Patio makeover tips
Backyard games, reading, sleeping, dining – you name it, everything's more fun in the sun! Spending time outside is even easier when you enjoy your space, so here we have rounded up the best of our blog, with ideas to freshen up your backyard.
There are lots of quick ways to make old patio furniture more attractive. Start by browsing your local Used.ca site for outdoor furniture. Look for simple designs made from classic materials and colours that will work with what you already have. These tips will point you in the right direction.

This giant, outdoor version of the classic family game Jenga is easy to create and lots of fun to play. The lumber cost is only $20 and with power tools, you're good to go! Read more here for step-by-step instructions and spice up your next family game night. Is your backyard ready for some serious lawn games?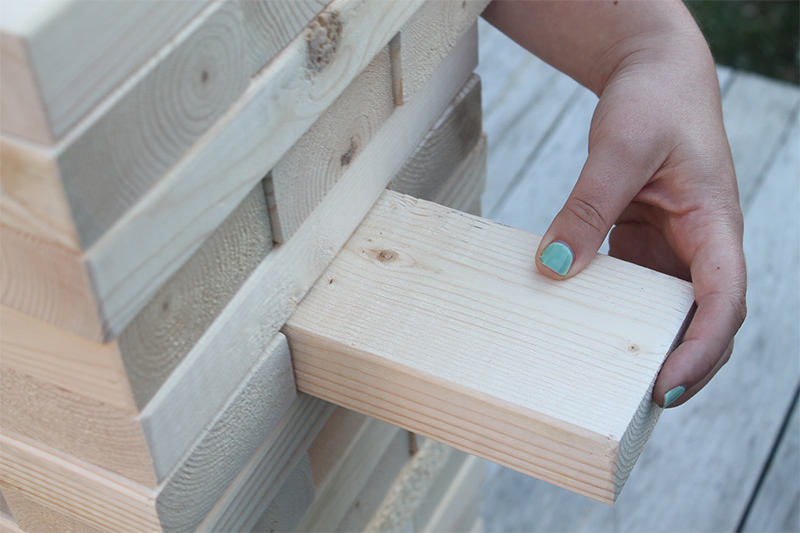 The cost of gardening can accumulate into quite an expensive hobby, we like to upcycle when we can; it's better for the pocket and the planet. Check your local Used.ca site because there is generally a surplus of pallets waiting to be picked up. Learn how to make a pallet planter box with these step-by-step instructions, or watch the how-to video.
These old TV trays were found on Used.ca, don't they look fabulous? They are perfect for dining outside, or a weekend camping trip (you might as well be glamping). The best thing about TV trays are their versatility; they are lightweight, stylish and inexpensive too.
Set up an engaging backyard so your kids will play outdoors without constantly looking to you for inspiration. Try creating different areas for different activities: tactile play, building, running, sports, and nature watching. You can find many great outdoor items used: wagons, sandboxes and climbers. Check out these two DIY projects for a plastic bottle sprinkler and a water wall and have fun building this backyard obstacle course for more kid fun.
Useful links
Make the most of apartment living: creating outside space
Build a backyard obstacle course for the kids
Find patio furniture on your local Used.ca site
Find pallet wood on your local Used.ca site
Find playground toys on your local Used.ca site